The rainy season is upon us, but learning never stops!  M2 Photography Studio in partnership with Henry's Professional and Fujifilm is currently conducting workshops that will surely keep your passion ignited!
Our current schedule:
Workshop X: 1-Day Basic Photography Workshop
(No photography experience necessary, a DSLR or camera with manual mode is required.)
Instructors: Edwin Celestino & Michael Mariano
| June 07 and July 05, 2014 | P500.00 inclusive of meals and snacks | Ortigas Foundation Library, 2nd Floor, Ortigas Building, Ortigas cor. Meralco Avenues, Pasig City – http://www.ortigasfoundationlibrary.com.ph/map-OFI
Payment to be made at any Henry's professional branches in Metro Manila or via bank deposit. After payment, please email to info@m2studio.biz your name, age, profession, organization, brand/model of camera:
Metrobank
Henry's Professional Photo marketing Inc
#0213021507394
BPI
henry's professional photo marketing inc
#003063613575
Our instructors would be conducting the workshop in a seminar and hands-on format.
Instructor Profiles: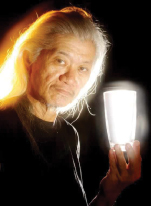 EDWIN CELESTINO
Fashion & Advertising photographer
One of the Philippines' foremost fashion and advertising photographers, with more than 30 years professional experience. His client list includes all of the major department stores, fashion designers and many of the leading magazines in Metro Manila.
Of late, he is into education, teaching photography in the DLS-College of St. benilde from 2003 to 2010. Presently, he teaches at Cosmopoint International Institute of Technology while also conducting workshops for the Ayala and Ortigas Foundations.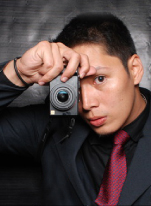 MICHAEL MARIANO
Commercial photographer | Multimedia Designer | www.marianomedia.com
A professional artist with over a decade's worth of experience in digital imaging and photography. Michael has conducted workshops in the Philippines and around Asia.His client list includes leading design agencies, magazines and direct clients in Metro Manila. This also includes crafting portraits and materials for Scratch Music Group in NYC.
Michael's works has been exhibited at the Philippine Consulate in New York during his 2 year post-graduate studies at Pratt Institute in the United States. He currently manages and owns M2 Photography Studio.
Requirements & registration details:
No photography experience is necessary (although it would be nice if you have the passion for photography). A digital point & shoot (with manual / PASM mode) or digital SLR is necessary to participate.
Call (02) 209-8300 / +639328854615 or email us at info@m2studio.biz for more information. Alternately you can also contact us here.
More information at our Workshops page. Hoping to see you soon at our workshops!
– Mike M. / M2 Photography Studio