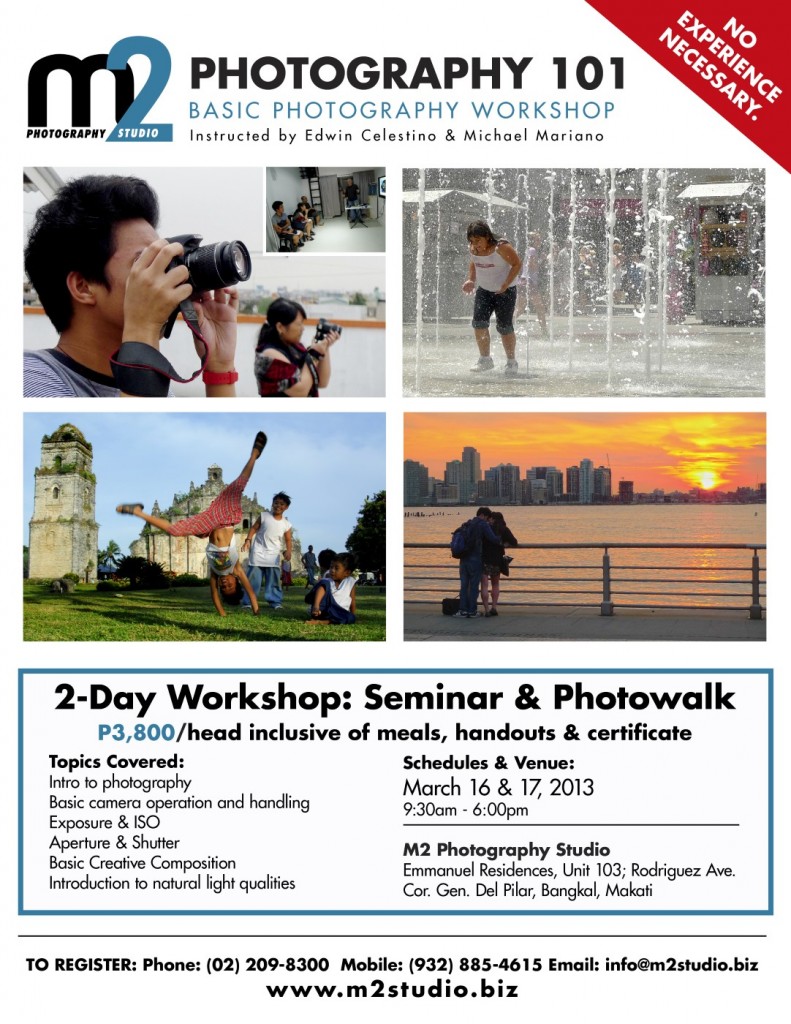 M2 Photography Studio welcomes summer with its Photography 101 workshop series!
With the arrival of the summer, M2 Photography Studio continues its workshop series starting with a 2-day basic photography workshop @ M2 Photography Studio in Bangkal, Makati on March 16,17 | 9:30AM to 6:00PM.
Our featured instructors are: Edwin Celestino & Michael Mariano whom would be conducting the workshop in a seminar and hands-on format.
Continue reading "Photography 101 workshop: March 16 & 17, 2013" »